The Urban Forum is becoming a platform for multi-stakeholder engagement on urbanisation in Namibia, Southern Africa and beyond
The Urban Forum has been an ongoing effort since 2015 to bring to the fore the issue of urbanisation in Namibia. Initially conceived as an annual event, the Forum is making a shift to become a permanent platform for multi-stakeholder engagement on matters pertaining urbanisation in Namibia, Southern Africa, and beyond.
The first Forum was initiated in 2015 to explore, analyse and debate urbanization in Namibia. The initiative was launched in the presence of Honourable Sophia Shaningwa, then Minister of Urban and Rural Development (MURD), and her Excellency the First Lady of Namibia, Madam Monica Geingos with the overall question: "How can economic inclusion be facilitated through the progressive re-structuring of cities?" The event included a four-day Masterclass on Effective City Design and a closing public lecture by an eminent South African urbanist.
The second Urban Forum in 2017 was a broader effort to create a space for deliberation with an emphasis on housing issues, as the organising team was then reviewing the Mass Housing Development Programme (MHDP) for MURD. The 2019 Forum proposes to continue the dialogue that started with the momentous Second National Land Conference in October 2018, the first such event in twenty seven years and which had as a new and key component the issue of urban land.
The revised modality for the Urban Forum is aimed at creating a permanent platform for multi-stakeholder engagement on issues around urbanisation hosted at NUST. The idea is not only to enable dialogue on this hitherto underexposed issue in Namibia, but to create an archive of the process by documenting it and making it as widely available as possible online and through other media.
Please follow this website for upcoming events, or write us to ILMI.Admin@nust.na for more information and/or to become a partner in this platform.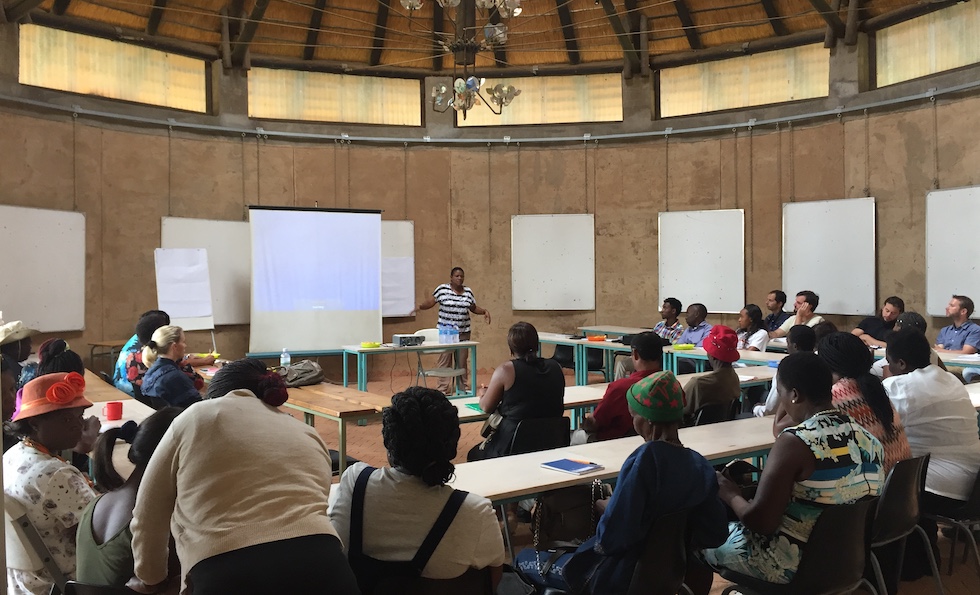 Date:
Thursday, February 7, 2019 - 15:30