Urban Forum, Event 1/2019: Informal Settlement Upgrading Exchange
International-national exchange with Jane Weru, Executive Director Akiba Mashinani Trust (Kenya); Beth Chitekwe-Biti, Deputy Manager SDI, Former Director of Dialogue on Shelter (Zimbabwe); Rose Molokoane, SDI Chairperson (South Africa); and Kilion Nyambuga, Programme Officer, SDI Kenya (Kenya).
Download the full programme here.
The detailed programme of the Thursday, February 14th, activity at NUST can be found here.
The delegation to this programme took also part in a High-Level Round Table at State House; the documentaiton of this can be found in the following news sites: The Namibian (here), Republikein (here), NBC (here).
Photos of the event: DAY 1 (here), DAY 2 (here), and DAY 3 (here).
PRESENTATIONS
Download the presentation of Jane Weru on 'Mukuru Special Planning Area' here.
Download the presentation of Dr Beth Chitekwe-Biti on 'Housing by People' here.
Download the presentation of Heinrich Amushila on 'Community-driven informal settlement upgrading through partnership' here.
BACKGROUND
Namibia has undergone a drastic transformation in the past three decades. From a situation around Independence in 1990 where informal settlements were considered rare or 'a new phenomenon' , to a situation where the majority of those living in an urban area are now living in one.
The urbanization prospects indicate that in the coming decades, the vast majority of the population will live in an urban area. Without a sizable intervention in sight to improve the situation in existing settlements and plan for future growth, the living conditions in urban areas will aggravate fast.
It is this pressing situation that was recognized in 2018 at the Second National Land Conference, where 'urban land reform' became one of the five areas of discussion. In his closing speech at the Conference, President Hage Geingob declared that the situation in informal settlements to be an "emergency" and a "humanitarian crisis" .
Today, there are several experiences in Namibia that have tried to address the situation in informal settlements. From those first attempts in the early 1990s , to the efforts that the Shack Dwellers Federation of Namibia and the Namibia Housing Action Group have been undertaking since the late 1980s until today. New stakeholders have joined by developing strategies for affordable land developments  and there is also wider recognition within local government regarding the need to approach the matter through a partnership approach. However, the challenge is to find ways to scale up efforts to meet this new challenge.
This event is conceived as a platform for exchange of experiences in Namibia with colleagues from Kenya, Zimbabwe and South Africa; countries that face similar challenges with informal settlements and have tried different strategies that will be shared with participants at this Forum.  
CONVENERS
Integrated Land Management Institute (ILMI), Namibia Housing Action Group (NHAG), Namibia University of Science and Technology (NUST), Shack Dwellers International (SDI), Shack Dwellers Federation of Namibia (SDFN).
---
ABOUT THE URBAN FORUM
The Urban Forum is transitioning in 2019 to become a permanent platform for multi-stakeholder engagement on urbanization in Namibia, Southern Africa and beyond. http://urbanforum.nust.na/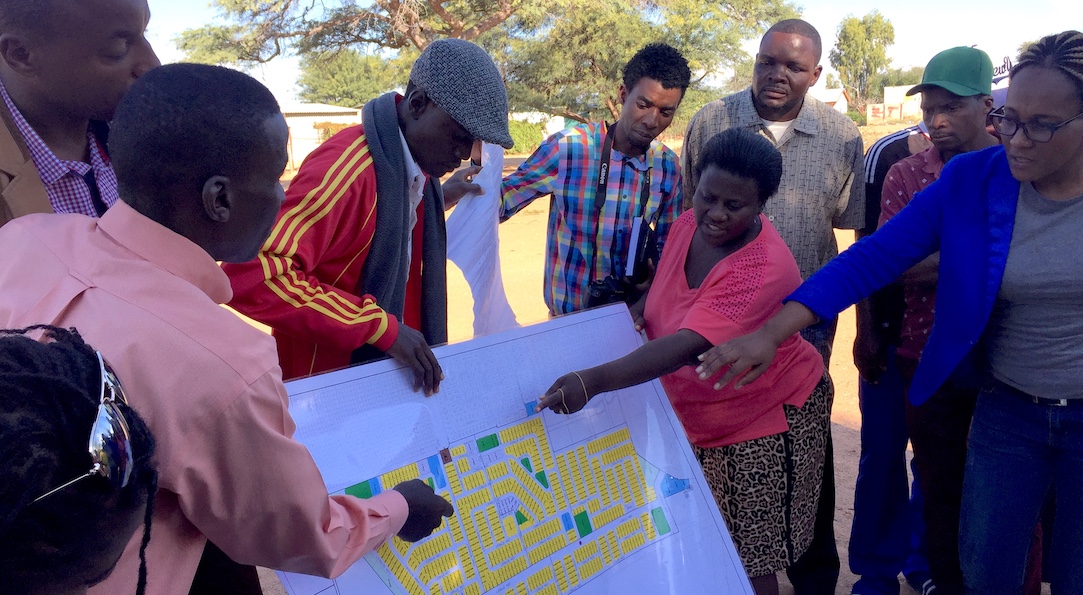 Date:
Thursday, February 14, 2019 - 14:30