The question of 'the informal': engaging with the 'formal' economic and labour outlook in Namibia. Seminar 3 with John Mendelsohn.
Monday, October 21st, 14-16.30h
Point of departure: NUST Hotel School lobby
(Beethoven St, between Wagner and Brahms Streets; Windhoek West)
Namibia displays 'dual economy' characteristics, where 'the rich' and 'the poor' economic realities seem to both link and disconnect at different occasions. At the same time, 'the informal' economy is increasingly playing a more important role nationally, which furthermore seems to be increasingly recognised. This seminar will explore the question of how 'the informal' serves as an interface between the two economic realities.
PROGRAMME
14.00h    Meeting at NUST Hotel School
14.15h    Departure to Oshetu Market ('Single Quarters')
14.30h    Key points on the question of 'the informal'
John Mendelsohn
15.00h    Discussion
15.30h    Walk around neighbourhood
16.15h    Drive back to NUST Hotel School
16.30h Arrival at NUST Hotel School
> This is the last in a series of three seminars dealing with questions of livelihoods for Namibia's urban future.
---
About John Mendelsohn Born in Kenya in 1953, John Mendelsohn found wings before he found his feet. From a childhood passion for birds, ornithology soon became his career after finishing his PhD on the biology of Blackshouldered Kites at the University of Natal. He started RAISON in 1996. Today matters concerned with environmental processes, the socio-economics of rural livelihoods, land rights and uses, and river systems
form the basis of his academic passions. http://www.raison.com.na/
Contact urbanforum@nust.na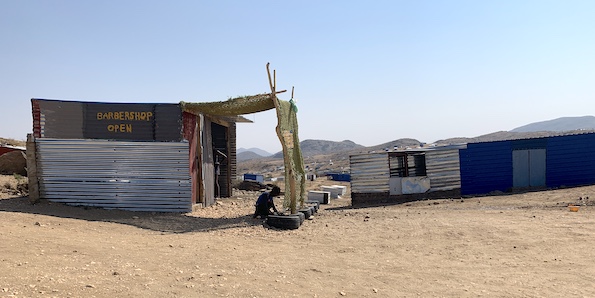 Date:
Monday, October 21, 2019 -