SEEING NAMIBIA'S URBAN FUTURE: visualising futures through informal settlement upgrading
Thursday, February 13th, Gobabis: Municipality building and Land Pavilion site
Friday, February 14th, Department of Architecture and Spatial Planning (DASP)

Internationally, there is vast documentation on 'good practices' regarding informal settlement upgrading. However, many 'recommendations' remain at the policy level and, in many cases, abstract. This workshop is aimed at visualising urban futures based on strategies that generate equity, mutual trust among stakeholders, livelihood opportunities, and  a richer urban everyday life.

The workshop lead participant is Thorsten Deckler, Principal of 26'10 south Architects, a practice that has received local and international acclaim for forward thinking infrastructure and housing projects rooted in a southern hemisphere dynamic. It will also include a joint session with the Urban Strategies and Planning programme, at the Institute for Housing and Urban Development Studies (IHS), Erasmus University Rotterdam.
See full programme here.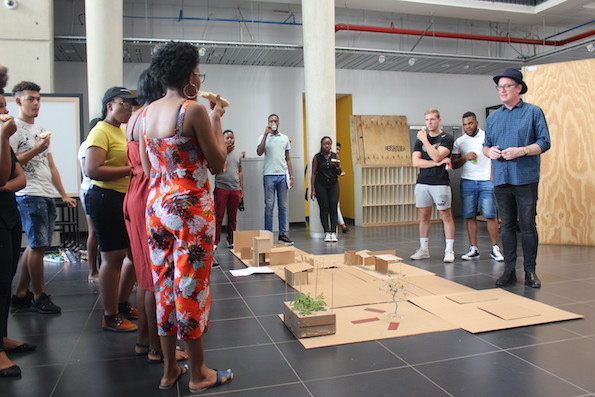 Date:
Thursday, February 13, 2020 - 16:30
to
Friday, February 14, 2020 - 16:30