Showcasing national efforts towards informal settlement upgrading
Local authorities showcase their efforts towards informal settlement upgrading; posters available for download.
Namibia has undergone a drastic transformation in the past three decades. From Independence in 1990 where informal settlements were considered rare or 'a new phenomenon' , to a situation where the majority of those living in an urban area are now living in one .
The urbanization prospects indicate that in the coming decades, the vast majority of the population will live in an urban area . Without a sizable intervention in sight to improve the situation in existing settlements and plan for future growth, the living conditions in urban areas will aggravate fast.
It is this pressing situation that was recognized in 2018 at the Second National Land Conference, where 'urban land reform' became one of the five areas of discussion. In his closing speech at the Conference, President Hage Geingob declared that the situation in informal settlements to be an "emergency" and a "humanitarian crisis" .
At the same time, various efforts by local authorities have taken place; examples of these are planned layouts, locally-developed ways to secure tenure, as well as the partnerships forged with organisations like the Shack Dwellers Federation of Namibia (SDFN), the Namibia Housing Action Group (NHAG), and other organisations.
A traveling poster exhibition therefore aims to showcase what are the on-going efforts in the different urban areas in the country towards improving the situation in informal settlements. The exhibition also aims to invite key partners in urban development to also present their contribution in this respect.
The Urban Forum team in partnership with the National Alliance for Informal Settlement Upgrading will coordinate with the various local authorities to deliver the information to populate a template that will be developed to be able to present the various submissions in a harmonised way. So far, eight submissions have been received, but others are underway. Visit this website for the more recent additions.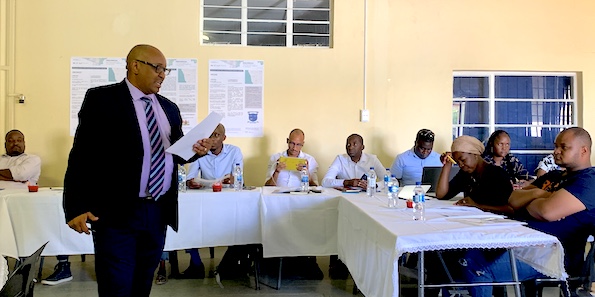 Date:
Thursday, November 14, 2019 - 09:30