ANTHEA HOUSTON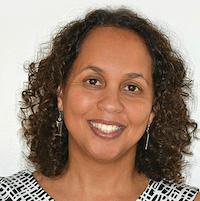 CEO Communicare
Anthea Houston is the CEO of Communicare. She is renowned in the housing sector as an advocate for housing rights and sustainable urban development. Between 2000 and 2009 she was Chief Executive Officer for Development Action Group (DAG), a leading South African non-profit organisation focused on low-income housing and urban development. She developed an understanding of the East and Southern African regions through undertaking field studies whilst conducting research on housing and housing microfinance in East and Southern Africa.
She serves as Director on the National Housing Finance Corporation (NHFC), a State Development Finance Institution. She has served on advisory panels and reference groups for three former Ministers of Local Government and Housing in the Western Cape. She has a Postgraduate Diploma in Management: Organisation and Management from the UCT and is completing an MBA with UCT's Graduate School of Business.
Anthea is a Fellow of the African Leadership Initiative and the member of the Aspen Global Leadership Network, both programmes of the Aspen Institute (U.S.A.). She has contributed to the development of various housing policy documents and has regularly commented on housing issues in the South African media. She is passionate about social justice, community participation and the civil society sector where she has chosen to work to strengthen value-based leadership in South Africa.
About Communicare
Communicare is the oldest social housing non-profit company in South Africa. Its core business is the provision of affordable rental accommodation in well located areas with a stock holding of 3600 rental units.