BULELWA MAKALIMA-NGEWANA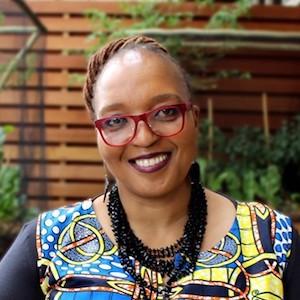 CEO of the Cape Town Partnership
Bulelwa Makalima-Ngewana is a town planner with extensive experience in managing and coordinating public-private partnerships. An urban revivalist at heart, she has spent the last ten years with the Cape Town Partnership managing, developing and promoting Cape Town's Central City as an economically thriving, creative and valued public and private space in which to live, work and play.
She was one of the key role players in developing Cape Town's Central City Development Strategy (CCDS) in 2008, which puts forward a shared vision to guide future developments in Cape Town until 2018 and, as CEO of the Partnership, she is the key driver of this strategy. She has also been central in Cape Town's World Design Capital 2014 bid.
Bulelwa is a member of the board of a number of national and international bodies. These include the investment and trade promotion agency for the Western Cape, Wesgro, and the Table Mountain Aerial Cableway Company.  She is also a board member of the International Downtown Association (IDA), an ambassador for the Cape Town International Convention Centre, member of the World Design Capital 2016 International Advisory Committee for Taipei and a World Cities Summit Young Leader.